Did I feel the layover love today -

yes!!!
I hope that everyone found their luggage okay and the bathrooms were not too disgusting. I tried to make sure that each of you got a

souvenir

thanks and if I missed anyone I will get to you soon after I come up for air.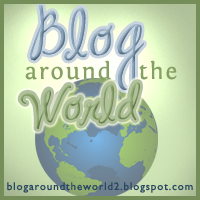 You guys are amazing and Debbie, I cannot thank you for doing this to me today. Not only do I feel totally unworthy of such an honor, I never imagined that so many people would agree with me. Honestly I feel alone in my opinions but they are mine and we are happy together.
Thank you everyone for visiting on this stop. If you found something else that made you smile I would love to hear about it. I really enjoyed getting to meet some of our International travelers. I hope that your continuing connection takes you to amazing places.
Now make sure that your tray tables are fastened and your chairs are in the upright position cause we are off...........